Temple Emet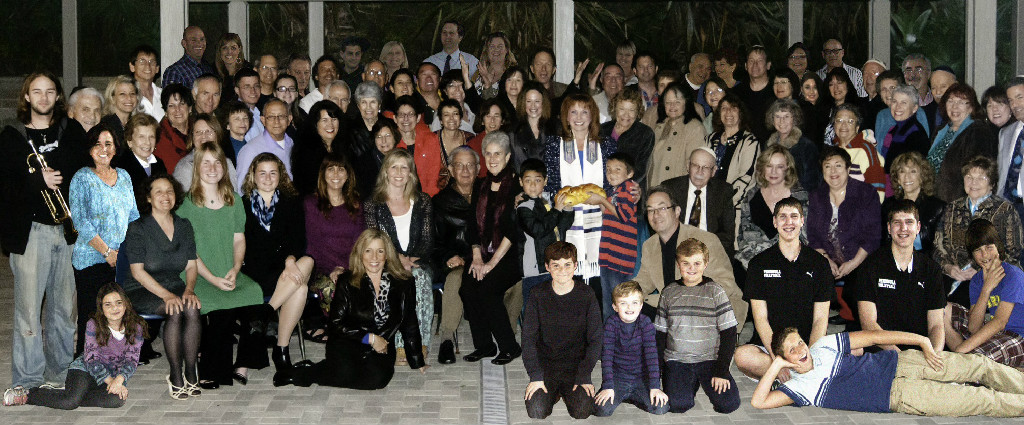 WELCOME FROM RABBI/CANTOR DIDI!

A Future of Possibilities
This last month has found us amidst great change and tremendous possibility.
We hung Mezuzot on the doorframes of our new building, celebrated the renewal of vows of Diana and Tony Wolff, and the B'nai Mitzvah of Sascha Recht and Drew Bateman.
Great beginnings, to kick off a great new era of Emet!
We are currently deep amidst the counting of the Omer - amidst proving our worthiness to merit the promise of God's Torah and a land flowing with milk and honey.
Here, at EMET, we have been given the same opportunity as our ancestors of old. What will we make of it? How will we grow?
The seeds we have planted with these beautiful celebrations are a taste of what's to come. God willing, we will have weddings, baby namings, and future B'nai Mitzvah ahead.
With the "Cycle of Life Tree" donated to us by Hillside Memorial Park being hung on our Social Hall wall we will be able to commemorate these beautiful milestones in our lives for all time. Please click on the link below to secure your leaves now. We only have about 160 and they will go fast. Family clusters will also be available for future Simchas or to memorialize loved ones. Join Mark and I in getting a cluster of 10 along with others who have begun signing up! This is a fabulous opportunity to support Temple while surrounding us with the light and energy of our loved ones.
Our next service will be on May 22nd. We will begin holding a "Meet & Greet" from 7:00-7:30pm before every Friday Service through July. This will be a fabulous opportunity to invite friends, family, and potential new members to experience Emet! Also, at this Shabbat service, we will have Religious School Teacher and Volunteer Appreciation, as well as the aufruf for the upcoming wedding of Jenny Hellman and Kelly James Anderson.

In August, we will begin having Shabbat dinners prior to the Friday evening service leading us toward High Holy Days.
We have so much to celebrate and be grateful for, b'yachad, together.
Looking forward to sharing our fabulous future filled with possibility!
B'ahavah
~ Rabbi Didi
Great News!!
We are in our new facility located at
2051 W. 236th Street
Torrance, CA 90501
Sat, 23 May 2015 5 Sivan 5775