Temple Emet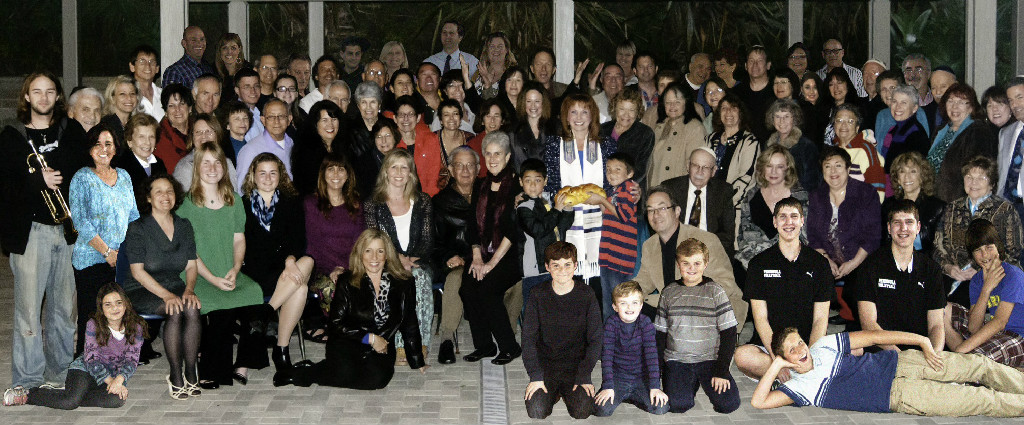 WELCOME FROM RABBI/CANTOR DIDI!

July ~ A Month to Ponder Independence
As we approach July 4th and the celebration of our country's declaration of independence and freedom we must look at the recent events in Charleston South Carolina. We must ask ourselves the tough questions and look within and around to see where we have fallen short, where we have done well, and where we can do better.
Religious persecution and bigotry is not a new condition. It has plagued humanity for centuries. It must be rooted out, exposed, and eradicated - but how? How do we live in a society and within a humanity that is prone to negativity, hate, and an exorbitant need for control and power. What has happened to the inherent right of each and every individual (not only in America but throughout the world) to live peacefully, worship in accordance with Divine will, live in a state of independence, and be truly free?
This month a new Temple Board begins to help guide our way into the future ~ a future filled with bright possibilities. We are creating a legacy for generations to come. What will that future look like?
This secular month of July begins with a celebration of independence and ends in the Judaic calendar with Tisha B'Av. In the middle we have the three most negative weeks in Jewish History, leading to the commemoration of the destruction of the 1st and 2nd Temples. This year we will be having a Tisha B'Av service (and pot-luck dinner) on the 25th (beginning at 6pm.) Please join us!

Of all the Jewish holidays and holy days Tisha B'Av is one of my favorites. Why? Because out of darkness can come the greatest potential for light. Evil did not win. We are still here, especially at Temple Emet where we are creating something new, exciting, and tangible, for years to come.
We are a people who persevere. Humanity as a whole has a great will to survive. However, we can all be our own worst enemy. If we succumb to the darker side of our personalities, fear, or doubt - we hold ourselves back and are our own undoing.
We can make a difference, one by one, if we reach within and make a change. If we get involved, embrace each other with tolerance (and those around us with positivity) instances like Sandy Hook, South Carolina, and 911 won't happen. The country our forefathers fought for will truly be a land of the free. The Jewish people as a whole and others who have been oppressed will thrive in the light of day and God.
In the last two months we have moved into our new building, had two B'nai Mitzvah, a renewal of vows, a wedding, an aufruf for an upcoming wedding, a conversion, celebrated our outgoing Board and the installation of a new one. Thank you to our wonderful President Mark Reichard, whose devotion to Emet and our Congregation has fostered us into a brilliant future and a home we can call our own. Thank you to all the members of the Board of Trustees, volunteers, and committee chairs who have worked tirelessly and fervently to keep our faith and truth alive and growing.
As this month unfolds enjoy the summer and ask yourself how you can make a difference. We are blessed to be Jewish and live in the land of the free. Let's do all we can to promote peace, and be the change that needs to happen in our Temple, in our country and in the world around us.
Tzedek, Tzedek, Tirdot: Justice, Justice, shall we pursue. Let us do our part, rejoice and be glad in it!
See you in services!

~ Rabbi Didi
Great News!!
We are in our new facility located at
2051 W. 236th Street
Torrance, CA 90501
Sun, 2 August 2015 17 Av 5775