Temple Emet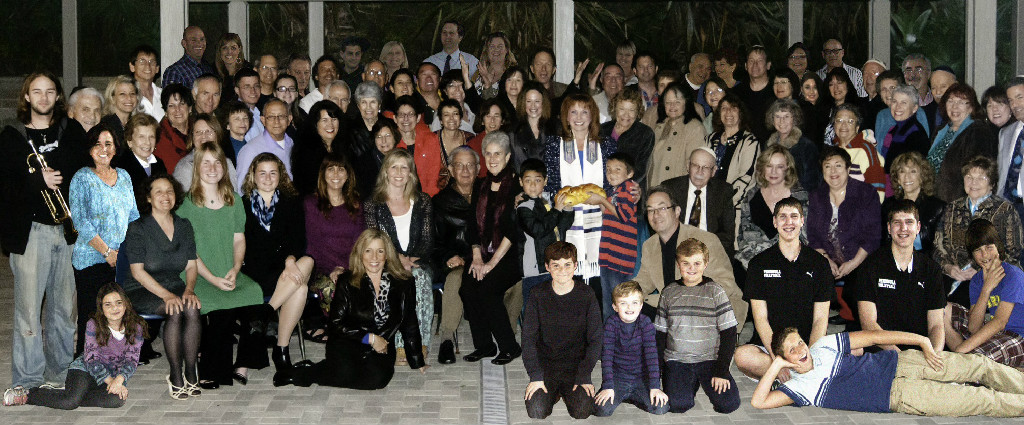 WELCOME FROM RABBI/CANTOR DIDI!

December-a time of miracles!
It is said that miracles of biblical proportion don't happen anymore. It is also said that God does not speak directly to individuals anymore. I believe otherwise.
At a time of family gatherings, amidst the holiday season, we are fortunate to celebrate a miracle in the South Bay. On December 13th at 10:00 am we will gather at our new building to share a mimosa, have a bagel, and enjoy a walk through of our permanent home!
A year ago we donned hard hats and gathered to discuss upcoming renovations and possibilities for our newly purchased building. Now we gather just as the finishing touches are being done with great joy and anticipation.
Immediately following, we will go to the nearby AMC Theatre (on Crenshaw) to see the movie "Exodus" together.
Who would have thought 4 ½ years ago a small group of individuals would band together to found the Synagogue we know today as "Temple Emet," procure a building, and establish roots for generations to come? Much like the Chanukah story, and songs we sing, a small and mighty few can generate light to manifest the Divine.
Meet us at the building at 10am - and join us for the movie after - as we rejoice in miracles both past and present. Celebrate the magnificent journey and miracles we share as a people, and as a community!
December 19th will be a pot-luck dinner at 5:30pm with our Religious school leading us in song to celebrate Shabbat and the "Miracle of Lights" – Chanukah. We hope to gather in our building but if it's not ready we will congregate at the PUC. We will enjoy dinner, sing songs, and light the Chanukah and Shabbat candles. Please check your emails for upcoming details and bring your Chanukiah to light.
Please mark your calendars as we are on an unusual schedule for this month and next. This month our two times of gathering are December 13th (10am at the new building) and December 19th (5:30pm either at the building or the PUC – check your email and the Temple website for future updates.) In January, we will gather on the 16th and 17th for the Bat Mitzvah of Sasha Recht in our permanent home!
We have so much to be grateful for and to celebrate at Temple Emet;
Nes Gadol Haya Po – a great miracle happened here!
See you on 12-13-14 @ 2051 West 236th Street, Torrance, 90505 (at 10am) in our new home!!
B'ahava, with love, and good wishes for a happy holiday!
~Rabbi Didi
(Photo by Erika Snow Robinson)
The view from inside our new temple looking out, taken at our Bagels & Mimosas Tour on December 13, 2014!
Sat, 20 December 2014 28 Kislev 5775