Temple Emet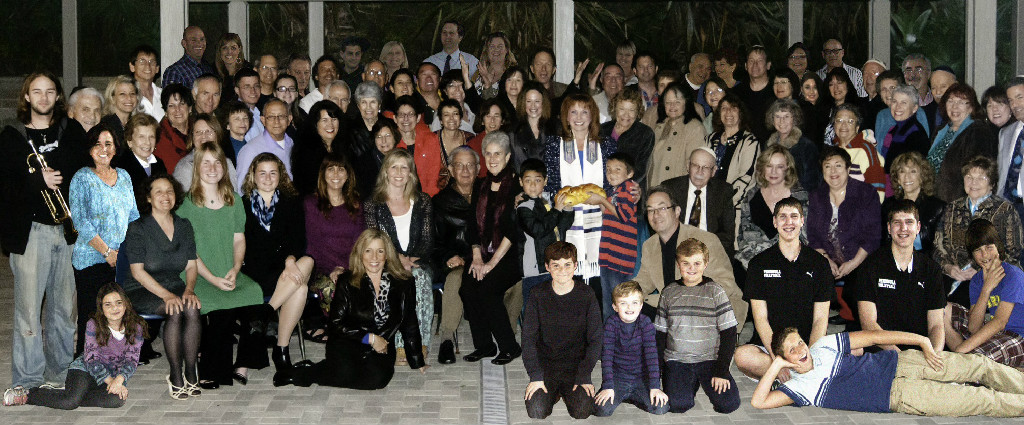 Welcome from Rabbi-Cantor Didi
Cruising into the future ~ save the date: June 24th!
We have two fabulous opportunities this month to share Temple Emet with your family and friends, plus an exciting new one in June:
May 6th at 6pm, on the heels of Cinco de Mayo, we have a Mexican Fiesta New Member Open House.
On May 20th, in honor of Yom Haatzmaut (Israel Independence Day) we have a Mediterranean nosh at a special time of 6:30pm with a 7:00pm service. We will be honoring our devoted Religious School teachers along with our Enrichment volunteers. An aufruf for Paige Richardson and Eric Targon will round out the night's festivities.
On June 24th, at 7:30pm, we will be having a special Shabbat service in Marina del Rey!
We have so much to offer at Temple Emet and are an amazing community.
Thanks to the Targon family, we have been blessed to have the opportunity to branch out and include services once a month in Marina del Rey at the Del Rey Yacht Club!
With all of the funerals I do, people in the Los Angeles area are always asking for something closer to participate in and enjoy.
By branching out to grow our Temple family we will be able to share the joy that is "Emet" with those more North, while providing the sustenance we need to continue our mission here in the South.
Overall, this will enhance our offerings by adding a fourth service each month (which many have requested) and will increase the opportunity for others to experience all that we have to offer. Additionally, our members who live in the Los Angeles area, and Valley, will be able to enjoy a service closer to home. This is a gift and blessing for everyone!
We were all called to serve God and Judaism when we created Temple Emet. Now, we are being called to share our amazing spirit (our ruach) by planting the seeds for Temple Emet North to serve both LA and the South Bay. The energy and enthusiasm that is our trademark is fostered by each and every one of you. Please mark the date in your calendars and plan to attend. Five years ago we had a dream to create a place where everyone could feel at home and be truly inclusive. We are unique. There is nothing quite like us anywhere. Fortunately Mike Targon, and his wife Robin, found us and recognized our potential - paving the way for us to continue our journey L'dor V'dor - from generation to generation.
Hopefully, the service on June 24th will be the first of many where the spirit of Emet will joyfully resound and resonate with others. There is enough love and ruach to share, please support your Synagogue and come join us.
If you have any friends or family in the Los Angeles or Valley area please invite them as well?
This month we are amidst the "counting of the Omer" ~ a counting of the days between Passover and Shavuot. We needed to evolve from the slave mentality that plagued us during our time in Egypt to be able to receive the bounty awaiting us in the Promised Land, flowing with milk and honey. We needed to "merit" the future that God had planned for us.
We find ourselves in a similar situation today, thousands of years later. We are meant to look at our lives and elevate ourselves by freeing ourselves from outworn ideas, thoughts, and behaviors, which hold us back. We are meant to spend this time between Passover and Shavuot planting seeds for the future, moving from a state of redemption to revelation.
What does God have in store for us? That is the mystery and magic that awaits us. We, as the community of Emet, have never shied away from challenge, adventure, or opportunity.
May we merit all the glory that God has in store for us and let us be proactive, willing, and able to embrace it.
Looking forward to continuing our journey while we cruise forward ~ b'yachad ~ together!
Rabbi Cantor Didi
We are in our new facility located at
2051 W. 236th Street
Torrance, CA 90501
Thu, 5 May 2016 27 Nisan 5776