Temple Emet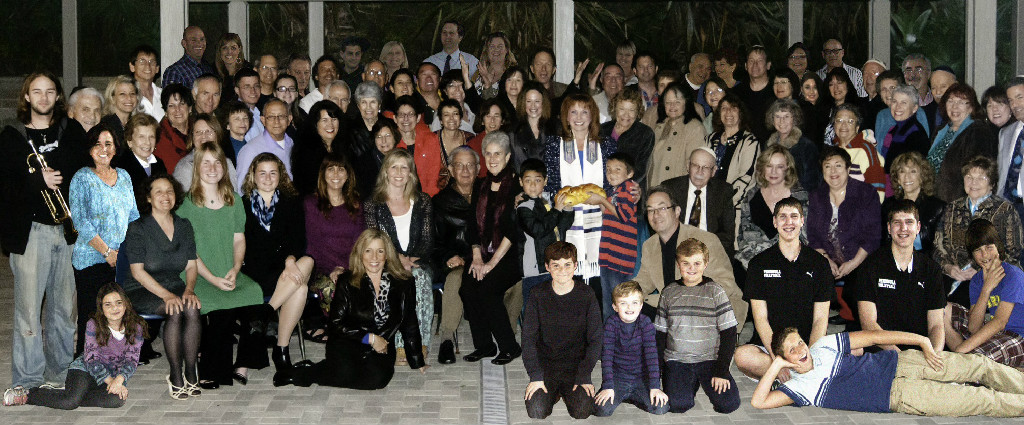 WELCOME FROM RABBI/CANTOR DIDI!

Education is Essential!
Have you ever heard the saying:
"Knowledge is power"?
Our physical bodies need food and water to function and serve us for the entirety of our lives. Our physical strength and endurance are dependent upon sustenance.
What about our soul?
It is our soul that makes us unique - every single individual distinctly different from the other.
Nourishment and sustenance - for our soul - is knowledge. The power that drives our being is the quest to learn, process, and grow.
When we challenge our minds - and feed our souls - with education we become our best selves. The true essential essence of a balanced life comes into being. We are powerful. We are vibrant, alive, and fully engaged in life.
When we feed our soul with Judaic knowledge our entire being aligns with the higher realms of consciousness and heightened spirituality.
As long as we are learning, we are growing.
We have just experienced the most AMAZING High Holy Days, ever, in our Temple Emet history. We were blessed to be in our new building, with our new Reform Machzor, extraordinary soloists, musicians, Torah, Haftarah and prayer readers.
Every volunteer and participant who made this year's services so successful is to be commended. Thank you so much for all you have done for our Congregation and God.
The connection and growth we experienced individually and collectively now needs to be activated for the spiritual boost we can receive.
This month we celebrate Sukkot. We acknowledge that the permanence we find in life is actually in the intangible. All we can truly count on of lasting value are the lives we touch, the legacy we leave, the gifts of the heart, and our connection to the Divine.
We also celebrate our Torah. On Simchat Torah we unroll and rewind our scroll back to the beginning. We begin to read it all over again, with new eyes, a fresh perspective, and the seeds we planted during our Days of Awe.
This month, we have exciting new opportunities to learn and grow at Temple Emet. We have classes designed to stretch our minds and nourish our souls.
On the third and fourth Tuesdays, I will be teaching "Judaism 101 with a Taste of Kabbalah!" If you have ever wondered what the holidays mean and/or have a desire for a greater connection with our Jewish Life Cycle, if you have felt yourself going through the rituals but wanting more - this class is the beginning. Many have been waiting a long time for another class in Kabbalah. If you are interested in adding another dimension to your connection to Judaism and our traditions - this class is for you. If you are thirsting for more or considering Conversion - this class is for you. (I will meet privately for those wishing to convert in conjunction with this class (if you are already in the process) or upon completion to prepare for the Beit Din.
I am not the only one teaching.
We are blessed to have Hilda Weintraub teaching Adult Hebrew, Mark Tannin teaching Beginning Bible, Bonnie Leopold teaching Mussar, Amy Wolff teaching Reiki, and Rabbi Gary Spero teaching select courses throughout the year.
Please click on this link (if we get it) for prices, dates, and times.
All classes have been staggered throughout the month so multiple classes can be taken at the same time and financial assistance is available.
Make 5776 the year to commit to a greater connection to Judaism with enhanced knowledge, personal, and spiritual power!
Additionally, we will be doing something new for our pets!!
On October 17th, at 10:30am, we will be gathering in our parking lot with our pets as I confer a special blessing upon them during our Torah portion of Noach. We will show appreciation to our pets for the love and companionship they bring to our lives as well as share a tasty brunch among friends in our Temple community. (If you don't have a pet – please feel free to just come and join in the fun!)
Coming up next month – SAVE THE DATE:
We will be having our Temple Emet Dedication on November 15th at 2pm. Please read my column next month for all of the details!
Education is essential. Growth is exciting and rewarding. Judaism is alive and thriving at Temple Emet.
Experience the difference a little more knowledge can make, and become more spiritually powerful!
Looking forward to learning together!
~ Rabbi Didi
Great News!!
We are in our new facility located at
2051 W. 236th Street
Torrance, CA 90501
Wed, 7 October 2015 24 Tishrei 5776