Temple Emet of Torrance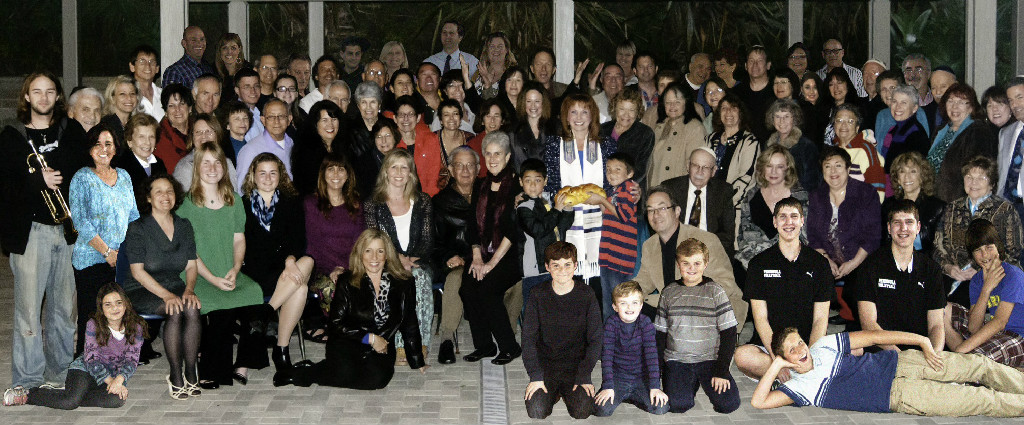 WELCOME FROM RABBI/CANTOR DIDI!
WHATa blessing to have a ceremony as meaningful as a B'nai Mitzvah of 12 adults DURING Passover! How even more special is it to help us celebrate this very special time for the Jewish people.
I am so proud of all the adults who chose to take on this long and wondrous journey, filled with education, friendship and most of all, a commitment to themselves and the people Israel. Our services on Saturday were emotional and poignant, full of laughter and tears. I appreciate everyone coming out to help us celebrate and to support family and friends in their next step. We have lots of pictures we will be putting on the website soon so that everyone can relive and remember this joyous occasion. And for those of us who could not be there, they can enjoy these pictures as well and see firsthand how happy an occasion it was! We'll start with this picture - the whole group, plus me, and Hilda Weintraub who helped teach Hebrew to the group - what a blessing you all are to our community!
ADULT B'NAI MITZVAH | CLASS 2014
A TEMPLE EMET FIRST!
From l to r: (back row): Hilda Weintraub, Saundra Reichard, Cindy Szerlip, Chuck Haueisen, Kim Pogorelsky Lewis, Marnie Levy, Judi Fradkin. (middle and only): Rabbi-Cantor Didi Thomas. (front row): Ginger McKelvey, Terry Schneier, Lori Ernster, Margaret Haueisen, Diana Wolff, Bobbie Smith.
Thu, 24 April 2014 24 Nisan 5774