Temple Emet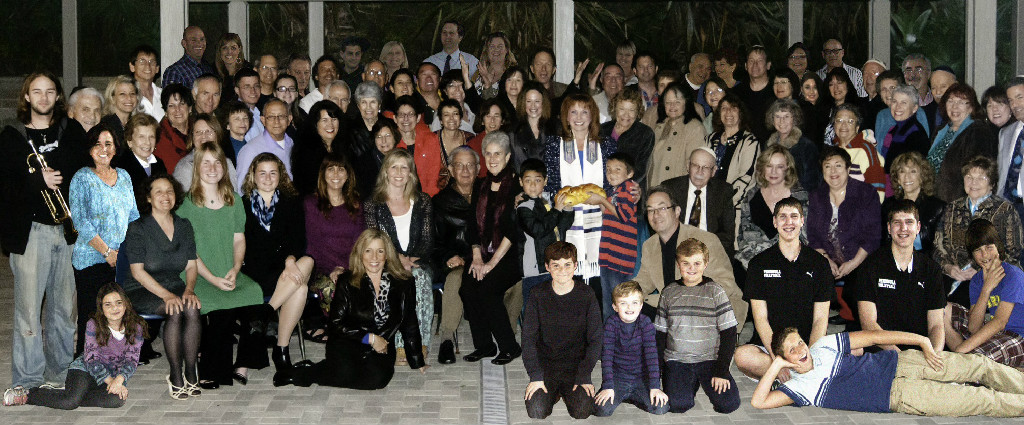 WELCOME FROM RABBI/CANTOR DIDI!

COME CELEBRATE & DEDICATE OUR TEMPLE!!
It is amazing that we will be dedicating our Synagogue, our Temple Emet, on the 3rd of Kislev - the month when Chanukah is observed commemorating the rededication of the ancient Temple after it was defiled.
We are a people who endure. We are a people who can overcome tremendous adversity, persecution, and tragedy with fortitude and great resolve, knowing God is always on our side.
Kislev is a month devoted to miracles; How wonderful and appropriate that our Temple be dedicated at this time. A small group of individuals had the courage and faith to begin anew, establishing a Synagogue of "Truth" devoted to doing things "Differently." Along the way, over the last 5 years, over 200 individuals have joined the journey. On November 15th @ 2pm, our hard work, vision, and devotion will come together as we officially "dedicate" our Temple Emet, the first Reform Synagogue in the South Bay!
Mayor Pat Furey, of Torrance, will be attending as well as others involved in the governance of the City of Torrance.
We will be dedicating our Sanctuary and Social Hall in honor of Gerry and Burt Belzer and Margaret and Chuck Haueisen, as well as "Gerry's Garden East and West" in honor of Burt's beloved wife, Gerry.
We are thrilled to have some other exciting dedications on this day ~ please come share this wonderful milestone in our Temple's history! (Click the link at the end of my column to access your invitation.)
Speaking of the Mayor, I was blessed to be able to lead the Invocation for his annual State of the City of Torrance Luncheon. Additionally, I have been asked to give the Invocation for the Lomita Sheriff's Annual Open House on November 14th. On that day we will be starting our Shabbat service at 10:30am. We will have a special opportunity to share coffee, donuts, and socializing prior to the service. This would be a great time to bring some new friends to experience Emet!
Our congregation has been very busy. We had a wonderful Pet Blessing last month with over 30 people in attendance and over 20 pets. We are all looking forward to next year's extravaganza!
Our Education classes have begun. Check the website for all of our offerings.
Please feel free to pop into my Judaism/Kabbalah class taking place on the 3rd and 4th Tuesdays at 7pm. The first class is free, and additional classes are available for an $18 drop in fee, or at a series rate that includes Live Stream recordings to watch if you miss a class or wish to review.
We are exploring the many layers of connection available to elevate our soul, life, and world, within our Jewish Calendar of Holiday, Holy Day, and Festival observance when looking through the lens of Kabbalah. Come join us and unlock the hidden potential available to you throughout the year. Classes are available to everyone. Please contact me, or Terry Schneier at programming@templeemet.org for more information or to make any financial arrangements.
GIFT WRAP GALORE! ON NOVEMBER 28TH AT 4PM ~ COME GET YOUR HOLIDAY GIFTS WRAPPED, SUPPORT TEMPLE, SIP CIDER, COFFEE, BAILEYS, & MORE! I am looking forward to sharing this lively event, along with all of the others we have planned in this upcoming holiday season.
The joy and wonder that is Emet, is truly something to be celebrated!
Click here for your Temple Dedication Invitation
B'ahavah, with love, Rabbi Didi
~ Rabbi Didi
Great News!!
We are in our new facility located at
2051 W. 236th Street
Torrance, CA 90501
Mon, 30 November 2015 18 Kislev 5776