Temple Emet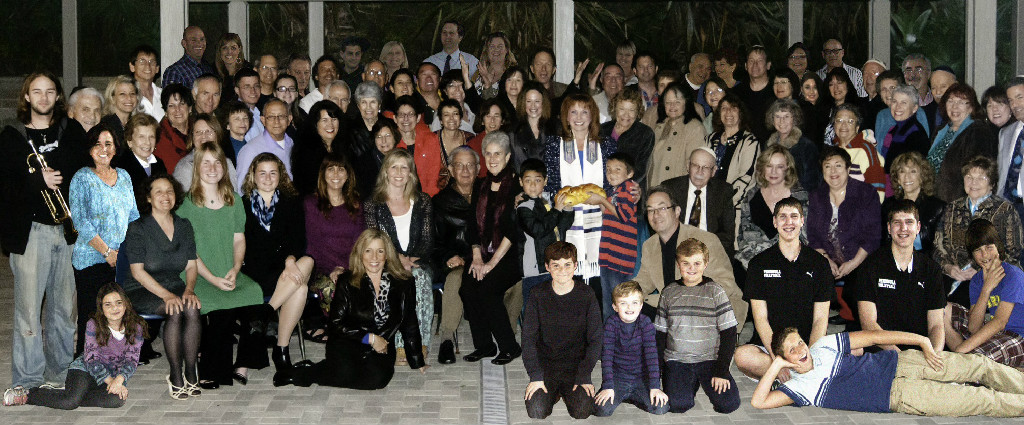 WELCOME FROM RABBI/CANTOR DIDI!
This month
we move between darkness and light - turmoil and triumph.
As the countdown begins toward High Holy Days we complete a 3 week period of negativity culminating with the commemoration of Tisha B'Av. The ninth of Av is a date in Jewish history of great tragedy. The first and second Temples were destroyed as well as the expulsion from Spain in 1492 to name just a few.
Where there is darkness there is the greatest potential for light. We as a Jewish people have endured. We, as a community of Emet (centered around Truth), are growing and bringing light to our little corner of the South Bay. Judaism lives on and we are the harbingers of change.
We take the time to reflect upon the evils which have befallen us as a people yet persevere. We are creating a community founded in tradition, enhanced with spirituality, and our own brand of uniqueness. We are doing our part to keep Judaism alive and thriving now and for the future!
This month we will have two New Member Open Houses:
Saturday August 9th and Friday August 15th.
Since we always enjoy a bit of food with our gatherings we will have an expanded brunch on the 9th. The service will begin at 10 am. Please bring your friends and join us!
To prepare for High Holy Days, as a special gift, all members will be receiving a CD with some of the glorious music we experienced "live" in our services last year. We will begin distributing them on August 15th at our New Member Open House. Please join us for an evening of pasta, community, camaraderie, and pick up your CD!
We have so much to celebrate and be grateful for.. most importantly the gifts of family, friendship, the freedom to worship God as we choose, and within our Temple Community.
In a month where we remember our two Temples in Jerusalem which were destroyed, let us continue to rebuild, renew and restore, while sharing Emet!
Looking forward to seeing you in services. Please bring someone new to share our warmth and our joy!
B'ahava, with love,
~Rabbi Didi
ADULT B'NAI MITZVAH | CLASS 2014
A TEMPLE EMET FIRST!
From l to r: (back row): Hilda Weintraub, Saundra Reichard, Cindy Szerlip, Chuck Haueisen, Kim Pogorelsky Lewis, Marnie Levy, Judi Fradkin. (middle and only): Rabbi-Cantor Didi Thomas. (front row): Ginger McKelvey, Terry Schneier, Lori Ernster, Margaret Haueisen, Diana Wolff, Bobbie Smith.
Fri, 29 August 2014 3 Elul 5774