Temple Emet
Rejoice With US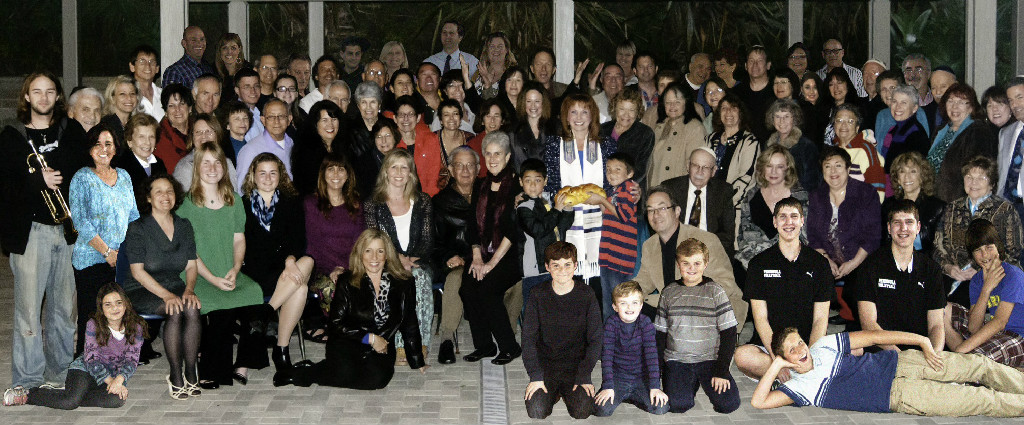 Welcome from Rabbi-Cantor Didi
Welcome to Temple Emet!

We are a vibrant, dynamic, warm, and embracing community that celebrates the uniqueness of each individual's journey, relationship with Judaism, and the Divine.
Some people believe in God, are more traditional and observant, while others are more cultural -celebrating holidays and lifecycle events. Some may come just for High Holy Days or for the sense of community and friendship our synagogue can offer.

There is something for everyone at Temple Emet!

We are inclusive and celebrate the uniqueness of every individual's journey and lifestyle.
As Spiritual Leader, Rabbi, and Cantor, I do Interfaith as well as Same-Sex weddings, celebrating the love two partners are fortunate to be blessed with. I do anniversary / re-commitment ceremonies, baby namings, and conversions.

Educating our youth and planting the seeds of Judaism for future generations is of most importance. All of our Religious School students have weekly interaction with me, as well as the B'nai Mitzvah students who have weekly class and private tutoring to prepare for their momentous day.

The B'nai Mitzvah process is an exciting opportunity to instill within your child the knowledge that, with applied attention and study, anything is possible! Their Bar or Bat Mitzvah will be a brilliant reminder to carry them forward throughout life as a shining example of what they are capable of.
Religious school takes place weekly on Wednesdays from 4:30-6pm.

We are a community powered by amazing volunteers who are committed to the mission of Emet and creating an inviting place where everyone can come together to learn, celebrate - and even grieve when necessary - knowing that Temple family is always by your side. When illness occurs our Bikkur Cholim Committee is there for you with meals to help ease your recovery and at times of mourning and loss, our Bereavement Committee is available to assist as well.

At Temple Emet, our services are musical, lively, and highly participatory. We have a good amount of English and some Hebrew for those who are inclined. We use the Reform Movement Siddur, "Mishkan Tefilah" which has lovely passages to engage and delight as our accomplished musicians help our spirits soar through song and prayer. We have piano, and often violin, and percussion at every Shabbat.
Our HHD services are quite extraordinary adding cello, trumpet, harp, french horn, flute, bassoon, as well as professional octet of singers to enhance our worship experience during the "Days of Awe!"

Shabbat services take place regularly on the first and third Friday of the month with one Saturday service. Soon we will have a Shabbat service in Los Angeles one Friday per month . We are very exicited for this wonderful opportunity and will have details for everyone soon.

Congregants love coming so much many plan their vacations around these dates or even listen to the services in real time through our LiveStream, or later on, so as not to miss!
We have a Hearing Loop installed in our Sanctuary for those with Tcoil hearing aids or headsets for use. We are handicapped accessible with ease of entry and four handicapped bathrooms.We have a state-of-the-art Bose sound system and brand new facility to enjoy ~ come join us!

I am available for Pastoral needs as they arise, and am extremely accessible to each and every member of our temple family.

We have many opportunities to socialize;
A Fabulous Single Ladie's Chaverah, Sisterhood, Men's Club, adult education opportunities, even a monthly dinner with the Rabbi and movie night, as well as Israeli films and speakers throughout the year.

For more information feel free to contact me, anytime, or come to a service and introduce yourself.

Looking forward to seeing you!

Rabbi Cantor Didi

We are in our new facility located at
2051 W. 236th Street
Torrance, CA 90501
Tue, 25 October 2016 23 Tishrei 5777