Temple Emet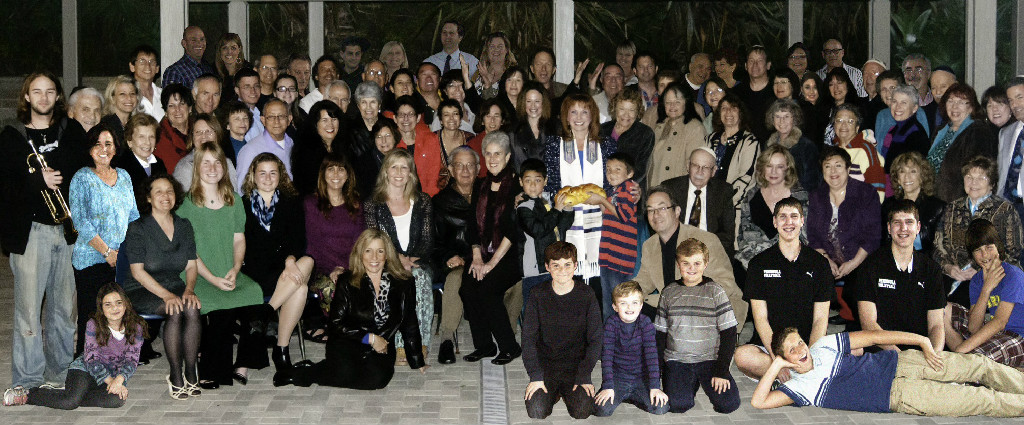 WELCOME FROM RABBI/CANTOR DIDI!
High Holy Days are here!
It is hard to believe that 5775 is upon us and that this High Holy Day season is our 5th as a Temple Community. (And, what a fabulous community we are!)

Words cannot express the gratitude I feel for the blessing of being your Spiritual Leader.

In 4 short years we have accomplished so much together:
~Approximately 100 families and over 200 individuals

~ Shabbat services filled with ruach (spirit) and greater attendance/participation than synagogues 3 to 10 times our size

~An amazing Sisterhood & Men's Club

~Inspirational Adult Education:
(Torah study, Kabbalah, Hebrew, Basic Judaism, Conversion, and more offerings to come!)

~Adult and Youth B'nai Mitzvah/Confirmation preparation

~ One day a week Religious School for all grades

~ Monthly Movie Night

~Social Activities:
(mah-jong, bowling, book clubs)

~ A full calendar of Life-cycle events shared by all:
(aufruf/weddings, baby namings, brit milah, funerals, anniversaries, birthdays...)

~Tikkun Olam:
(involvement in social action )

~Travel:
(Israel, cruises - one this November to Mexico - and more great trips are being planned!)

~ Opportunities to join in leadership and fun:
(active volunteer options to fully participate in building and growing our community)

~ And, speaking of building, what about our NEW building?!!

This fall we will be moving into our permanent home! Every member has participated in making this dream a reality. We are so blessed to have a community that truly cares about one another, Judaism, and the legacy we are building for the future.

As we approach these Days of Awe, let us take time to look at what we are grateful for, where we need to grow, who we need to make amends with, and take action. In Judaism we are given a clean, slate at this time of year to write upon. Our lives are fresh with possibility. We have the opportunity to make a difference in who we are, how we relate, what we are able to receive and share, enhancing our lives, community, humanity, and our world.

How blessed we all are to dwell in this Temple of Truth ~ OUR Temple Emet.

Friday, September 5th, is our last New Member Open House BBQ and Service. Please bring friends to share the warmth, spirituality and community, that is EMET! (Also, to pick up your free CD sampler of last High Holy Days as a special thank-you for the great gift that you are!)

May we all be written in the book of life for great health, abundance, and goodness... for the purpose of sharing... yad b'yad... hand-in-hand... together!
B'ahava, with love,
~Rabbi Didi
ADULT B'NAI MITZVAH | CLASS 2014
A TEMPLE EMET FIRST!
From l to r: (back row): Hilda Weintraub, Saundra Reichard, Cindy Szerlip, Chuck Haueisen, Kim Pogorelsky Lewis, Marnie Levy, Judi Fradkin. (middle and only): Rabbi-Cantor Didi Thomas. (front row): Ginger McKelvey, Terry Schneier, Lori Ernster, Margaret Haueisen, Diana Wolff, Bobbie Smith.
Mon, 22 September 2014 27 Elul 5774