Temple Emet of Torrance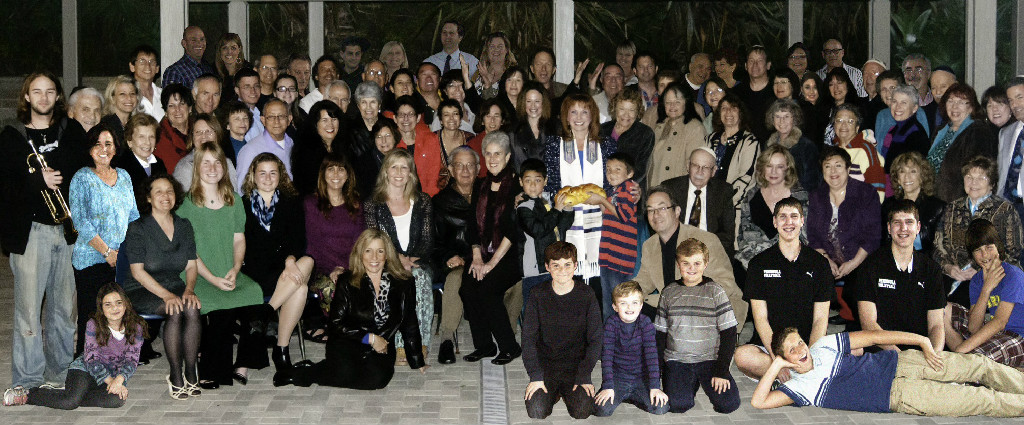 WELCOME FROM RABBI/CANTOR DIDI!
PASSOVER is nearly upon us - it will be here before we know it, and as a community, we celebrate together. In fact, our upcoming Adult B'nai Mitzvah will actually take place on the Shabbat during Passover! This time of year, many Jewish households, in preparation for Passover, eat all of their chametz - their non-kosher-for-Passover foods like grains, (wheat, barley, spelt, oats, and rye) or anything leavened; however, there's another option! To "sell it" to a non-Jewish household during the time of Passover so you don't have to eat it or waste it, but it's there afterward, to be used later.
This year, we have a "Chametz Sale Form" which we encourage you to use. You can write a bill of sale for your chametz so a non-Jewish household now "owns" your chametz, then simply bag it up and put all your chametz in a special place or cabinet away from the rest of your food. There is something spiritually liberating about "cleaning house" so to speak. Literally, removing the chametz from our homes excites a sense of spring cleaning. However, while doing this, if we think about the things that puff us up or hold us back, we will be spiritually cleansed from much that enslaves us. Since you are "setting yourself free" from this chametz (the mental AND physical) and you no longer "own it," you will be in compliance with the observance of Passover. But there is one special twist to this "sale!"
We encourage you to follow the tradition and preferred practice of returning the chametz sale form in person on the last morning before Passover starts. You can turn in your form to Rabbi Didi (and have breakfast with her) at the Original Pancake House, 1756 Pacific Coast Highway, Redondo Beach, on Monday, April 14th, at 8:30am.
You may also return the form at services (on April 4th!) or by mail to Temple Emet. The mail-in deadline (Temple Emet, PO Box 1324, Torrance, CA 90505) is Friday, April 11th. The $18 donation goes to support Temple Emet. As we begin this month of April - Nissan - one of the 3 Jewish New Years, please think seriously about how would you wish to be renewed. Where has ego held you back? In what areas are you stuck? To what (or to whom) do you feel enslaved?...and CLEAN HOUSE!
SET YOURSELF FREE AND REJOICE!
Sat, 19 April 2014 19 Nisan 5774