Temple Emet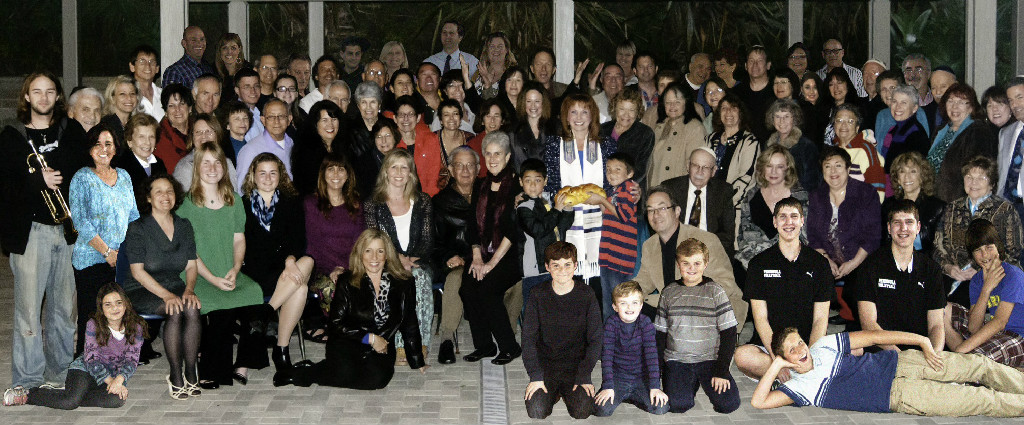 WELCOME FROM RABBI/CANTOR DIDI!
Experience
more from EMET...become a Volunteer!! We are a fun, vibrant, thriving community that loves to pray and play together.
In a world economy that has been struggling we have banded together to create something wonderful and long lasting - a synagogue where adults and children of all ages can gather to learn, grow, refresh and renew. A synagogue where learning and spirituality go hand in hand, and everyone can be an individual. A temple devoted to truth, where one can explore his or her own relationship with the Divine and enhance a feeling of connectedness through community.
Join a committee, share a meal, reach out and bring someone new or meet someone new... and most importantly.... become a volunteer!
It is no accident that you get out of life what you put into it.
If you come to services once or twice a year - that is great. However, if you show up every week or attend an event once every few months - or even once a month - you will feel increasingly more connected and have the ability to impact our future as we move ahead.
In our Temple of Emet (Truth) - it has always been true that anything you wish to become involved in you have the ability to create. The challenge with an unlimited canvas is what colors to choose - the blessing as well - and opportunity for fulfillment and ultimate creativity.
Temple Emet is a community of volunteers built by the people - for the people. We are about to experience our FIFTH High Holy Days together and soon we will have our own building and a home to call our own. How amazing!
By October we will be embarking on another phase in our development. Whether you are a Founding Member, a new member, or considering membership, an exciting opportunity is here for everyone to enjoy. Each and every one of you is a vital part of this adventure and critical to our long-range success.
VOLUNTEER to help before and after services, on a committee, or at an event. Your Temple NEEDS you. Many have been working extensively to make EMET what it is today. It is going to take each and every one of you to keep EMET moving forward into the future.
In order to embrace our collective destiny together we need to band together and support one another and our community - not only financially - but also by showing up. Bring someone new to services, share the warmth... everyone is a winner and can share in creating something more.
When we give to something greater, the reward comes to us not only in this lifetime but in the spiritual realm as well. Every action (and non-action) has a ripple affect. Let's gather together, collect our individual ripples, and ride a beautiful wave into a future filled with collective promise and a profound sense of belonging and bliss.
If you are wondering where you can join in to help make a difference, please feel free to call or email me, or ask me at services, or ask any of the hard working volunteers you see bustling about. You will get more out of your membership and feel a greater part of the whole.
Have a wonderful summer!
We will be having Shabbat services during July and August and some will be Open Houses to introduce ourselves to prospective members.
I look forward to seeing you!
~Rabbi D.
ADULT B'NAI MITZVAH | CLASS 2014
A TEMPLE EMET FIRST!
From l to r: (back row): Hilda Weintraub, Saundra Reichard, Cindy Szerlip, Chuck Haueisen, Kim Pogorelsky Lewis, Marnie Levy, Judi Fradkin. (middle and only): Rabbi-Cantor Didi Thomas. (front row): Ginger McKelvey, Terry Schneier, Lori Ernster, Margaret Haueisen, Diana Wolff, Bobbie Smith.
Thu, 31 July 2014 4 Av 5774